Sat 1st April. Tickets £8 or £7 for over 65's and students online or £10 & £9 OTD. Doors open 7.30pm.
To continue our amazing Blues Club programming with have the amazing band 'The Worried Men', who will guarantee a night of great guitar playing only possible with the talented and well-seasoned talents of Jamie Thyer. They have toured the UK and Europe non-stop …. Performed at countless festivals …. And these road tested veterans have only just begun and honouring CICCIC Blues Club in April 2017!
Amazing Reviews
"Think of Thorogood, Gary Moore, Wilko Johnson. These boys can show 'em all a clean pair of heels" – British Blues Connection
"Always go down well with blues lovers" – Suited and Booted
"Excellent R'n'B" – Broadsheep
"A great band… will entertain you until the cows come home" – What's On SW
"Strong guitar-driven band with an excellent drummer" – Swindon Advertiser
"If you like ZZ Top or The Hamsters, this is for you!" – Blueprint
"Recommended", " impeccable live reputation" – Venue
"Brilliant" – AWOL Bikers' Magazine
"Strong guitar-driven band" – Radio Times
"Jamie Thyer ….. firing on all six strings" – Record Collector
In Detail
THE WORRIED MEN have …. Played nearly 4000 gigs …. Been given the nod of approval by and shared the bill with many established and influential artistes including:
Wishbone Ash
The Animals
Wilko Johnson
Johnny Winter
Geno Washington
Jefferson Airplane
Dr Feelgood
Nazareth
Stray
Motorhead
The Hamsters
And many more
Their ability to entertain and not merely play, enthusiastic audiences, promoters and even record companies love them and are always touring constantly around England and Ireland, often in the company of Peter Green, Johnny Winter, Nine Below Zero, Walter Trout, etc and looking forward to their bynow traditional appearances at the world famous Great British R & B and Gloucester Blues Festivals, with European and Irish dates later this year. Recently, Jamie was invited to join forces with Mott the Hoople's Verden Allen on an adventure which produced the album Love You and Leave You (Angel Air Records), taking in many gigs at top venues, BBC radio broadcasts and an opportunity to headline the main stage at Cambridge Rock Festival; each episode earning Jamie much praise, much press and many plaudits.
Jamie has obtained artist endorsements with Rotosound Strings and Dovetail Plectra. With the imminent release of their seventh album, "Postcards from Bedlam!", a bulging diary and loyal supporters, there's every reason for JAMIE THYER to look forward to a future that's golden with promise and playing at CICCIC Blues Club.
Here is a little taster:
You may be interested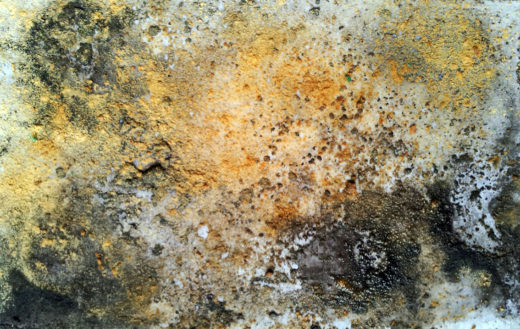 Community Events
3211 views