Movie Night – Buena Vista Social Club – Sun 1st May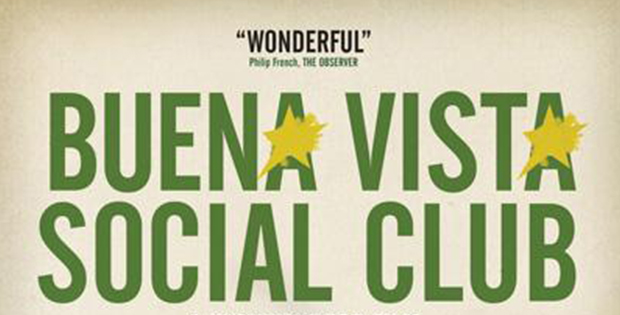 Neighbourhood Cinema movie night at CICCIC with music documentary film 'Buena Vista Social Club'. 7.00pm.

In 1996 Ry Cooder gathered together some of the greatest names from the history of Cuban music to collaborate on the best selling and Grammy winning album The Buena Vista Social Club. This ground-breaking documentary, inspired by the album, includes appearances by legendary performers Ry & Joaquim Cooder, Ibrahim Ferrer, Ruben Gonzales, Eliades Ochoa, Omara Portuondo, Compay Segundo and many other renowned Cuban Musicians. Excited by these colorful characters and their extraordinary music, Wenders traveled to Havana, Cuba to chronicle the cooperation and camaraderie between Ry Cooder and his veteran friends – now known in Cuba as "los superablos" (the super-grandfathers) – as well as their dazzling sell-out concerts in Amsterdam and New York's Carnegie Hall in April and July 1998. Wenders explains that he had no concept for the film other than trying "to do justice to this wonderful, warm, miraculous yet altogether real music." "Music is a treasure hunt," says Cooder "you dig and dig and sometimes you find something. In Cuba the music flows like a river," continues Wenders, "I want to make a film that'll just float on this river. Not interfere with it, just drift along."
Certificate: U
105 min
Music, Documentary, History
Seating at CICCIC: We have sofas, arm chairs and normal chairs. Soon you will be able to reserve a seat but at this time seating is provided on a first come, first serve basis.
Watch the Trailer
Why Watch Movies at CICCIC
If you love going to the movies but adore a homely atmosphere, perhaps even a beer or glass of wine then Creative Innovation Centre's Community Cinema programme will bring a fresh new approach to local movie watching.
Registered as a community cinema in Paul Street, Taunton, the independent flexibility of screening films for audience numbers of up to 60 means an intimate setting for a great movie night out.

Andrew Knutt, director at CICCIC said "Movie goers can lounge in our sofas, grab a drink at the bar, even nominate movies for us to screen and even hire private movie screenings."
CICCIC is a registered Neighbourhood Cinema with the British Film Institute No. 000921 and a member of Cinema for All.