Movie Night – Hell Or High Water – Sunday 18th June 2017
Neighbourhood Cinema movie night at CICCIC with 'Hell Or High Water" 7.00pm.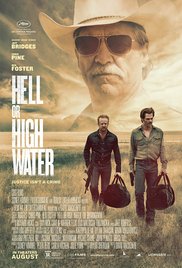 Starring Chris Pine and Jeff Bridges this film was nominated at this years Oscars. Its theme, as Jeff Bridges says in the film, looks at what happens "when good people do bad things, for the right reasons"
Storyline:
A divorced father and his ex-con older brother resort to a desperate scheme in order to save their family's ranch in West Texas.
1 Hr 47 min
 Drama, Thriller
certificate 15
Seating at CICCIC: We have sofas, arm chairs and normal chairs. Soon you will be able to reserve a seat but at this time seating is provided on a first come, first serve basis.
Watch the Trailer


Why Watch Movies at CICCIC

If you love going to the movies but adore a homely atmosphere, perhaps even a beer or glass of wine then Creative Innovation Centre's Community Cinema programme will bring a fresh new approach to local movie watching.
Registered as a community cinema in Paul Street, Taunton, the independent flexibility of screening films for audience numbers of up to 60 means an intimate setting for a great movie night out.

Andrew Knutt, director at CICCIC said "Movie goers can lounge in our sofas, grab a drink at the bar, even nominate movies for us to screen and even hire private movie screenings."
CICCIC is a registered Neighbourhood Cinema with the British Film Institute No. 000921 and a member of Cinema for All.