Movie Night – Youth – Thurs 18th Aug

Neighbourhood Cinema movie night at CICCIC with Comedy, Drama, Music 'Youth'. 7.30pm.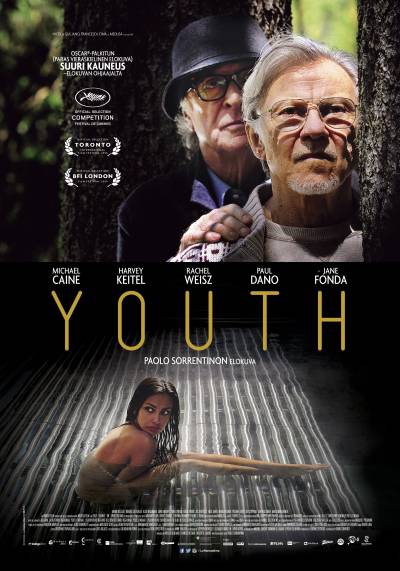 YOUTH is about two longtime friends vacationing in the Swiss Alps. Oscar winning actor Michael Caine plays Fred, an acclaimed composer and conductor, who brings along his daughter (Rachel Weisz) and best friend Mick (Harvey Keitel), a renowned filmmaker. While Mick scrambles to finish the screenplay for what he imagines will be his last important film, Fred has no intention of resuming his musical career. The two men reflect on their past, each finding that some of the most important experiences can come later in life. Fred is given the opportunity to perform for the Queen.
Gorgeously filmed and beautifully acted,Youth offers an enticing — albeit flawed — opportunity to witness an impressive array of seasoned veterans combining their cinematic might.
Certificate: 15
124 min
Comedy, Drama, Music
Seating at CICCIC: We have sofas, arm chairs and normal chairs. Soon you will be able to reserve a seat but at this time seating is provided on a first come, first serve basis.
Watch the Trailer
Why Watch Movies at CICCIC
If you love going to the movies but adore a homely atmosphere, perhaps even a beer or glass of wine then Creative Innovation Centre's Community Cinema programme will bring a fresh new approach to local movie watching.
Registered as a community cinema in Paul Street, Taunton, the independent flexibility of screening films for audience numbers of up to 60 means an intimate setting for a great movie night out.

Andrew Knutt, director at CICCIC said "Movie goers can lounge in our sofas, grab a drink at the bar, even nominate movies for us to screen and even hire private movie screenings."
CICCIC is a registered Neighbourhood Cinema with the British Film Institute No. 000921 and a member of Cinema for All.