The Helters plus support acts Yellow Wednesdays + Sunset Sundays
Doors open at 7:30pm. Start 8:00pm.
Tickets £10 doors /£8 online.


A cracking 5-piece band from Wellington,
consisting of:
Mark Owen – lead vocal
Davey Roberts – lead guitar and vocal
Conor Dolan – bass guitar
Alex Canham – Rhythm Guitar
Charlie Last – Drums
The Helters have been together for nearly two years now and released their first EP in August last year which is available on most music platforms, with over 9000 streams on Spotify now. Previous gigs include a very successful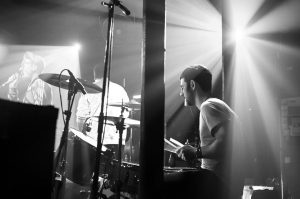 charity gig at Wellington School which sold out (nearly 200 tickets), a couple of appearances at the Cobblestones in Bridgwater, one of which they had hosted and most recently The Fleece in Bristol.
The Helters have a wide range of influences varying from Oasis to the Smashing Pumpkins but adding their own unique sound into their music. The Helters are looking forward to 2018 with a few exciting things lined up in the pipeline.
Find them on Facebook and as previously mentioned their EP is available on Spotify, iTunes etc





There are no upcoming dates for this event.