Movie Night Sunday 10th June – Doors open 6.30 pm – Film starts 7 pm – all tickets £5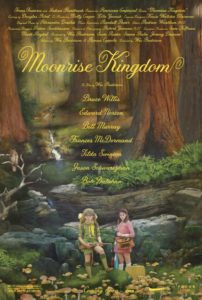 "Moonrise Kingdom" (2012) Running time 1hr 34mins Certificate 12A
A pair of young lovers flee their New England town, which causes a local search party to fan out to find them.
Set on an island off the coast of New England in the 1960s, as a young boy and girl fall in love they are moved to run away together. Various factions of the town mobilize to search for them and the town is turned upside down – which might not be such a bad thing.

Seating at CICCIC: We have sofas, arm chairs and normal chairs. Seating is provided on a first come, first serve basis.
The bar will be open for drinks including tea and coffee.

There are no upcoming dates for this event.