Doors 7.30pm. Start 8.00pm. Tickets £12 online. £14 OTD.
We've pulled all the stops to deliver the most exciting and the funniest comedy club in Somerset. We are throwing money at comedians (coins bruise them quite well) and the stage will be lit to show off the craziest and funniest performances you'll ever see on the UK comedy circuit. Bought to you by CICCIC and Genius Events (the people who bring you Stand Up for Cider) this bi-monthly comedy club will exercise your chuckle muscles and deliver a great night out at CICCIC's amazing Memorial Hall.
You'll get the chance to see several comedians on the night along with some amazing talent from known comedians who like to test their material at comedy clubs like ours before they take it to the Edinburgh Comedy Festival.
It will be unadulterated, full of surprise and have you laughing all the way through the weekend. So why not relax in comfort, enjoy a drink or three, while we take you on a few hours journey of forgetting your worries while you dose yourself in one of your 5-a-day things to do to make your life a happy one and that's laughter. Tickets are limited and booking is advised.
YOUR COMEDY LINEUP
Pauline Eyre
"Standing up since…well, a long time ago. Now doing it in front of audiences."
Pauline has been performing around the country for six years (well, 5 + 2020) and has been described as 'Such a reassuring and enjoyable presence on stage' Barry Ferns, Angel Comedy, 'Pauline's warm wit and honest charm has made her a favourite with our audiences' The Poodle Club and 'Champion, I'm proud of you, pet' Sarah Millican (Couch to 5K). She is resident MC at BoHeeHee Comedy in London.
Paul Kerensa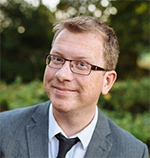 If I was a joke thief, I would be shinning up Paul Kerensa's drainpipe.
Milton Jones
Writer for BBC1's Miranda and Not Going Out, among countless others, Paul Kerensa's the in-demand comic who plays comedy clubs and cathedrals. He's one of the few to have appeared both at London's Comedy Store and on Radio 2's Pause For Thought.
Tim Hoskins as Marti
Tim Hoskins has been performing as Marti since early 2015 and received interest from agents and regular repeat bookings from professional promoters, including Glee Club. Marti, mocks British local customs, language and habits. Naïve observational content with some wordplay and storytelling aim to give this act broad and entertaining appeal.
James Dowdeswell 

"James Dowdeswell is a real master of the comedian's craft." Chortle.co.uk

James is an imaginative storytelling comedian who combines deft stand-up with daft stories. He is a headline act at most top UK comedy clubs.
"James Dowdeswell is a real master of the comedian's craft, being able to almost seamlessly layer joke upon joke. It is a genuine pleasure to be in the company of this master gag smith for an hour, an experience that few should really pass up."**** Chortle
BOOK TICKETS
Comedy Club Sept 2021


September 24, 2021




7:30 pm - 11:30 pm
We're sorry, but all tickets sales have ended because the event is expired.