31st July – 1st Sept Exhibition Opening times Tuesday – Sat (Except Friday after 1pm)
The Creative Innovation Centre CIC Arts and Cultural Programme Showcase Exhibition presents the viewer with a snap shot of the rich and varied activities and events which the Centre provides for the enjoyment and inspiration that it offers for its audiences.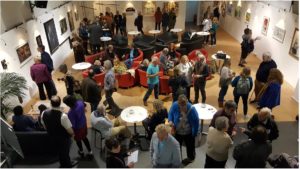 The exhibition includes examples of the artworks created through our workshop programmes, poetry created by the members of the Fire River Poets and a glimpse of the many music and performance events hosted here over a typical year.
The Creative Innovation Centre CIC is an exciting place where being enterprising about your community or creative practice is what we are all about. We unite all good things that make us happy as individuals, groups and communities.
We hope the viewer will get a real feel of what we provide for the communities we serve and hopefully be inspired enough to get involved or contribute to our community programmes and even collaborate with us to create their own.

About Us:
The aims for our organisation are to:
Promote and support creativity in our communities.
Promote creativity to improve health and well-being.
Create an enterprising, open and supportive culture to create sustainable and caring communities.
Through music, dance, art, talks, exhibitions and media our varied communities can engage with us through our cultural programmes. From specialised music nights, themed dance activities, access to art, poetry, writing and talks members of the public can enjoy a range of cultural events in a safe and creative environment.


We provide workshops, exhibitions, conferences and events to support and inform community development, improve engagement in creative activity for the benefits of health and well-being and provide places and spaces for people to be inspired and enterprising.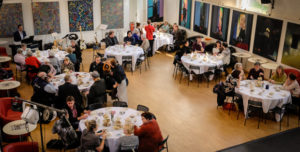 Our intended outcome is that people and organisations become more enterprising in services and products, community and culture and gain a platform to collaborate, exchange ideas and develop collaborative projects.


We help people create new social enterprises, businesses, creative products, find new contacts, access to finance and many other enterprise related activities. But more importantly we have an open-door policy for anyone with an enterprising idea.



We strongly believe that arts and culture are essential to our communities and the diversity of culture is essential in sharing experiences and ideas. Through our programming we provide these in many ways such as creative workshops, heritage projects, exhibitions, art classes, IT training, film, talks and fundraising events for other groups.
To date we have donated over £27,000 worth of venue space to our community each year and help raise over £10k per year for other national and local charities.
CICCIC is privately funded by its directors to create an environment which is conducive to the business and community needs that the centre aims to support.


Creative Innovation Centre CIC is non-profit Community Interest Company and social enterprise Company No. 08140784. Any profits made go back into our community projects and services.
There are no upcoming dates for this event.