Movie Night – Theeb – Sun 12th June

Neighbourhood Cinema movie night at CICCIC with adventure, drama, thriller film 'Theeb'. 7.00pm.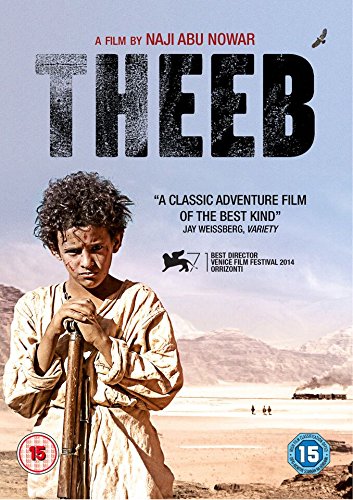 Its 1916 and Theeb [Wolf] lives with his Bedouin tribe in a forgotten corner of the Ottoman Empire. Having recently lost his father, it falls to Theeb's brother, Hussein, to raise him. Their lives are interrupted with the arrival of a British Army Officer and his Guide on a mysterious mission. Unable to refuse help to his guests for fear of dishonouring his late father's reputation, Hussein agrees to escort the pair to their destination, a water-well on the old pilgrimage route to Mecca. Fearful of losing his brother, Theeb chases after Hussein and embarks on a treacherous journey across the Arabian Desert. Since the outbreak of the First World War, this harsh terrain has become the hunting ground of Ottoman mercenaries, Arab revolutionaries and outcast Bedouin raiders. If Theeb is to survive he must quickly learn about adulthood, trust and betrayal. He must live up to the name his Father gave him.
Certificate: 15
100 min
Adventure, drama, thriller
Seating at CICCIC: We have sofas, arm chairs and normal chairs. Soon you will be able to reserve a seat but at this time seating is provided on a first come, first serve basis.
Watch the Trailer
Why Watch Movies at CICCIC
If you love going to the movies but adore a homely atmosphere, perhaps even a beer or glass of wine then Creative Innovation Centre's Community Cinema programme will bring a fresh new approach to local movie watching.
Registered as a community cinema in Paul Street, Taunton, the independent flexibility of screening films for audience numbers of up to 60 means an intimate setting for a great movie night out.

Andrew Knutt, director at CICCIC said "Movie goers can lounge in our sofas, grab a drink at the bar, even nominate movies for us to screen and even hire private movie screenings."
CICCIC is a registered Neighbourhood Cinema with the British Film Institute No. 000921 and a member of Cinema for All.
An Event with an ID of "7827" could not be found. Please contact the event administrator for assistance.