Doors 7.30pm. Starts 8pm. Adv Tickets £12. OTD £14.
Enjoy three great music performances in one night with our Songwriters Circle music night.
The format of this concert is becoming increasingly popular with audiences around the world. Three singer-songwriters take the stage together and take turns to introduce and perform a selection of their compositions. The format creates a comfortable, informal atmosphere that allows for interaction between the artists. Indeed, part of the enjoyment of this style of performance is that artists will often choose to perform something that then kicks off an artistic response from the other artists.
GREG HANCOCK, ANJA GRAEFE, and SERIOUS CHILD are accomplished songwriters and performers who complement each other perfectly. Each has very different influences and approaches to song writing but they all share the passion for presenting stories and crystallised ideas and observations through the medium of song.
ABOUT THE ARTISTS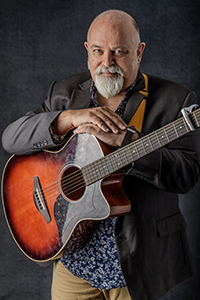 GREG HANCOCK
In recent years, Greg Hancock has established himself as one of the most original and intriguing singer-songwriters and guitarists on the UK scene. His songs deal with the oddities and profundiites of human life in the 21st century, but are also timeless. Greg deals with some of the most dark and poignant topics, but always with a with and humour that make his performances engaging and memorable. His unique finger-picking guitar style has evolved over many years with influences from folk, jazz, flamenco and pop.
His most recent album was nominated as a finalist in FATEA's Album of the Year listings, and he is regularly heard on music radio stations around the world.
An intoxicating musical and lyrical cocktail of Al Stewart and Ray Davies, infused with his own unique brilliance as a guitarist and songwriter Mike Davies, FOLKING .COM
"This is classic modern folk music at its very best, strong themes, insightful and topical writing with superb storytelling, instrumental excellence and one song had this reviewer in tears. … A303 is the finest folk album I have had the pleasure of listening to in years." BLUES & ROOTS RADIO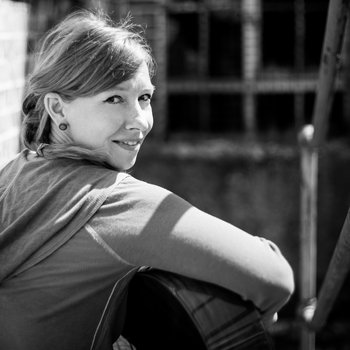 ANJA GRAEFE
Anja Graefe is a singer and songwriter with a deep earthy voice that marries well with the blues-based songs she writes and performs. The music evokes a variety of moods, from bouncy to contemplative. Almost all the songs she performs are self-penned, with excellent melodies and often very emotive lyrics in English, Italian and German.
The German born singer spent 11 years in Italy where she seriously turned to music, studying vocal improvisation with the renowned Tuscan Jazz vocalist Titta Nesti. Anja turned to song writing in 2010 and has since produced four albums with another one in the making.
Anja has been played and interviewed on German national radio Bayern 2, on BBC Introducing, on Novaradio (Italy) and a number of other radio stations across Europe.
SERIOUS CHILD
Serious Child is roots musician Alan Young from the woods of West Sussex. Shortlisted for Fatea Album of the Year 2021, he draws from a wide range of acoustic musical influences from folk to pop to bossa nova to explore the world around us with a poet's ear for emotion and a comedian's eye for everyday detail.
"writes about Britain today in a way which is almost tactile… with wit, style, intelligence and bags of melody" ***** Spiral Earth
"timeless but… as contemporary as you could wish" **** RnR
"a jamboree of versatility and melody" Featured Album of the Month, Folk Radio UK
Songwriters Circle Night - Doors 7.30pm


July 8, 2022




8:00 pm - 10:30 pm
We're sorry, but all tickets sales have ended because the event is expired.