At CICCIC we have a mini-grand piano onsite and our own pianist Giles Adams, so if you are looking for an exclusive touch to your event then we have the solution for you.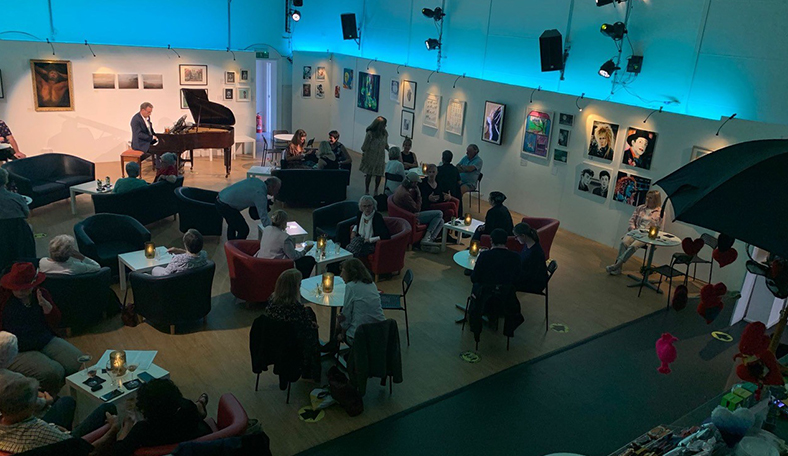 Giles Adams is a cocktail pianist who has been playing all styles of music for nearly 50 years! Drinks receptions and cocktail hours are all about atmosphere, having a live pianist 'read' the room for you, ensuring that whether it's the quieter moment of a few arrivals or a packed room later on, the mix and ambience really gets the event to work throughout.
Giles plays material from a few categories – jazz standards, show tunes, contemporary light pop and classical. Within that he can accentuate your preferred choices, whether Fly Me to the Moon or Human by the Killers, whether Largo by Handel or the Circle of Life. There's a huge choice, in effect a live library to make your event unique and memorable.
Giles is also available for non-CICCIC events so if you need Giles to play elsewhere or at CICCIC just get in touch.
You can download list of songs Giles plays here.