Photography Course No 2    Intermediate 
Digital DSLR &  Smart Phone 
Course info
The course teaching style is relaxed and informal. Camera not essential.
Weekly class sessions Saturday 10am till 1pm. 6 weeks 
Each session will start with a brief discussion / introduction which will include visual education by large projection of images or short video and group discussion.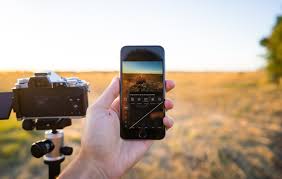 Over the class sessions the course will aim to cover:
Additional practical skills workshop.  

landscapes and scenery. With pre shoot planning for outdoors.  

People and locations. Shoot planning, equipment, execution top tips.

Using our new skills confidently and making the right choices. 

An on location workshop where students get chance do things their way with guidance on hand.  

Photo file organisation 

Photoshop Skills colour / black and white for web and print.

A step up from basic editing techniques. 

Informal Critique and Group discussion of work.

Beauty/Fashion Portrait shoot if enough interest in this. *(may be small additional fee for model makeup) 

Students to shoot, edit and print image(s) for exhibition this year.

Whats App group for asking questions, Tech tips & sharing knowledge.   
Special Information
If you own a DSLR would be great for you to bring it. Its assumed most of us carry our phones.
Please ensure you are familiar with the basic controls of your camera & phone.
If your not great reading manuals YouTube is a great place to see most cameras in action with guides from user/owners. IMPORTANT to remember the aim of the course is to focus on the photography and NOT get bogged down with manuals. 
IT IS RECOMMENDED THAT YOU HAVE ACCESS TO A SMARTPHONE AND WHATS APP.
We have set up an online discussion group and it's fabulous to share images and ideas throughout the week between sessions.
Computers
If you have a laptop bring it if it has Adobe Photoshop or Elements any version bring it.
There will be a computer for demonstration and  limited access to others.
Lighting and modifiers will be provided.
PLEASE MAKE YOUR OWN NOTES and feel free to ask any questions during the sessions or in the week
About your tutor: Christian Silverton – https://www.christiansilverton.co.uk
Christian has worked as a photographer since leaving college at 17. He quickly gained experience at newspapers,  PR Agencies, marketing departments, photography studios and as a freelance with many outlets. Also managing a busy darkroom, studio for many years. 
There aren't many subjects he hasn't photographed!
Christian has tutored autistic disabilities bringing out the creative talents of young actors.
School and college students with work placement.
Adults that after absence want to get back to work but this time round a creative work environment. 
Developing many creative, experimental styles he soon found his niche in the fashion and music industry. Photographing many of the worlds leading designers and the most famous supermodels such as Cindy Crawford, Naomi Campbell and Kate Moss. Enjoying enormously the opportunity to photograph the incredible rise of the Manchester music scene. And later the likes of The Prodigy, Jools Holland, Alesha Dixon, Tynchy Stryder, Judge Jules & Jaguar Skills.   
Human interest, fashion and lifestyle is my current focus as a working professional. Although many assignments this year seem to have been food and drink related.
May 2, 2020 - June 6, 2020




10:00 am - 1:00 pm
We're sorry, but all tickets sales have ended because the event is expired.